Margate Country Club
Who we are as a Country Club
The Margate Country Club hosts one of the finest golf courses on the South Coast of KwaZulu Natal (East Coast of South Africa). Situated on the outskirts of Margate, we are right at the heart of KZN's Hibiscus Coast and just over an hour's drive from the City of Durban, with quick and easy access off the R61.
You will feel very welcome at the Club, as we are dedicated to ensuring all members and visitors of a venue that offers friendship and social interaction, in a relaxed and comfortable environment.
Some of the features at Margate Country Club include:
Scenic 18 hole golf course

Pro shop and golf cart hire

Restaurant facilities

Friday night dinners

Event and function facilities for hire (in and outdoor)

Snooker room, bridge club and line dancing classes

The friendliest 19th hole bar in town

Friendly and helpful staff

Halfway house with freshly prepared snacks and meals

Amazing and prolific bird and wildlife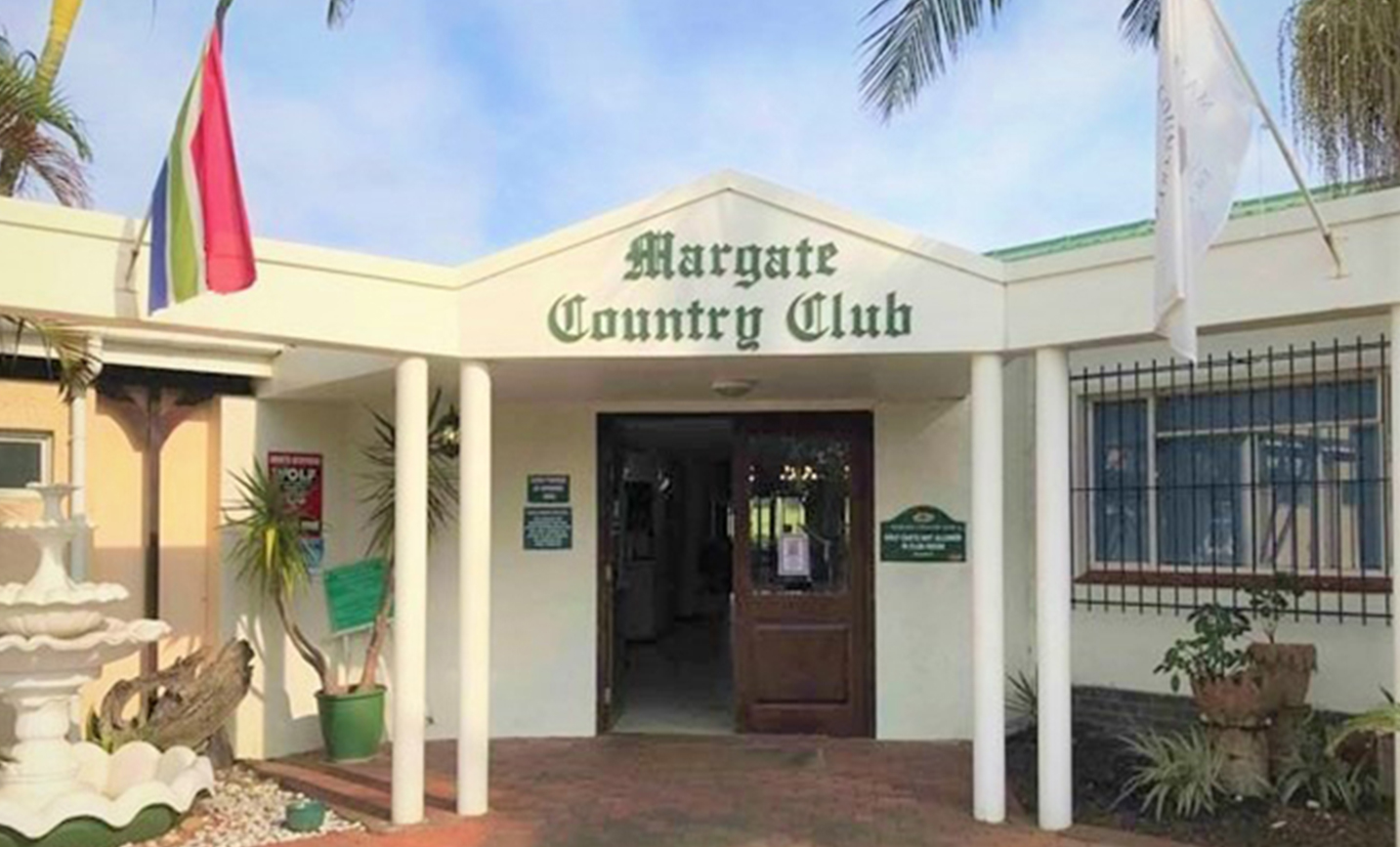 You will find that our course is an absolute delight to play, all year round. Most coastal golf courses are challenging at times due to wind, however it is still a great pleasure to play. The course is spread over a large area with wonderful water features and picturesque inland views, adding to your experience.
We are also spoilt with an abundance of colourful and interesting bird life. Ranging from tiny Manikins and Pygmy Kingfishers to huge African Harrier-hawks and Fish Eagles. Impala occasionally visit the course and you may also be lucky to spot Nyala in the property adjacent to the golf course.
A round of golf at Margate Country Club is certainly a must on any Golfing Calendar!
Most recently and a very exciting development for the Country Club and for snooker in Southern KwaZulu Natal, was the formation of the UGU District Snooker Association (formerly the KZN South Snooker League).
What was once a practice venue for KwaZulu Natal Snooker League player Selvin Moodley, has now become a snooker league venue.
Line dancing classes and a bridge section is also offered at the club.
Margate Country Club is a also a perfect venue for functions, events and conferencing.
Please contact us for further information and a quotation.